Price on demand*
Antibes
(06600)
sea side
Rental contemporary house
7 rooms
4 bedrooms
340 m²
Land surface 1500.00 m²
2 levels
Aspect southeast
View sea side
Kitchen fitted kitchen
Heating air conditioning
Interior condition new
House individual

4 terraces
1 bathroom
3 showers
5 toilets
4 garages
3 parkings


Agency fees 0 €
Features:
heated pool, in front of the sea, near shops, fireplace, bedroom on ground floor, double glazing, automatic watering, laundry room, automatic gate, home theater

Cap d'Antibes,  exceptional seafront property, walking distance to the beach and the village.
New architect villa, classic style, generous volumes, refined decoration, beautiful reception room opening onto the terrace, the infinity pool, flat garden, sea view 150 °, 4 bedrooms and bathrooms, home cinema , laundry, parkings and a large garage for several cars.

Prix sur demande, notre barème de prix est consultable dans la page 'mentions légales' de notre site internet.


Further information and personal contact
Energy class - Greenhouse gas emissions

Mini/Max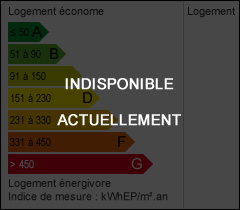 Unavailable at present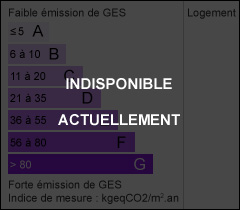 Unavailable at present
All useful places in the city of Antibes (06600)

Mini/Max
The statistics of the city and its inhabitants

Mini/Max
Antibes
Alpes-Maritimes
France
Population
75 820
1 073 185
63 186 168
Distribution of population
Under 25 years
25 %
28 %
31 %
From 25 th 55
38 %
39 %
41 %
over 55 years
38 %
34 %
28 %
Number of children per family
Families without children
57 %
50 %
47 %
With 1 or 2 children
39 %
43 %
43 %
more than 3 children
5 %
7 %
10 %
Dwelling type
Owners
55 %
55 %
57 %
Tenants out HLM (low-income housing)
44 %
48 %
55 %
Tenants HLM
(low-income housing)
5 %
5 %
3 %
Unemployment rate
9 %
8 %
8 %
Source: INSEE
Tax rates and residential property

Mini/Max
| | | | | |
| --- | --- | --- | --- | --- |
| | Housing tax | Property tax built properties | Undeveloped land tax | Garbage fee |
| Antibes | 14 % | 27 % | 28 % | 9 % |
| Vallauris | 19 % | 27 % | 27 % | 9 % |
| Biot | 20 % | 21 % | 26 % | 8 % |
| Cannet (le) | 15 % | 25 % | 27 % | 15 % |
| Cannes | 22 % | 28 % | 28 % | 12 % |
| Villeneuve-Loubet | 16 % | 20 % | 26 % | 8 % |
| Alpes-Maritimes | 19 % | 22 % | 49 % | 9 % |
The tax rate (in%) are passed every year by local authorities. To obtain the amount of tax due by each taxpayer, multiply that rate by the taxable amount (determined by address of the location of buildings) of the property for property tax and rental values ​​of residential premises register for the tax.

Source: Interior Minister and DGCL (Directorate General of Local Government)
The closest high schools and their success rate in the rank

Mini/Max
The 6 high schools closer
Address
Distance
Rate of success
in a level
LYCEE GENERAL PRIVE MONT SAINT JEAN
AVENUE DU CHATAIGNIER
06600 ANTIBES
449.21 m
95 %
LYCEE GENERAL ET TECHNOLOGIQUE JACQUES AUDIBERTI
BOULEVARD WILSON
06631 ANTIBES CEDEX
765.58 m
84 %
LYCEE GEN.ET TECHNOL.AGRICOLE AGRICOLE ET HORTICOLE
1285 AVENUE JULES GREC
06600 ANTIBES
1.65 Km
-
LYCEE POLYVALENT LEONARD DE VINCI
214 RUE JEAN JOANNON
06633 ANTIBES CEDEX
4.59 Km
-
ECOLE TECHNOLOGIQUE PRIVEE ORBICOM
2780 ROUTE NATIONALE 7
06270 VILLENEUVE LOUBET
4.96 Km
-
LYCEE GEN.ET TECHNOL.PRIVE SAINTE MARIE
4 AVENUE WINDSOR
06400 CANNES
7.82 Km
97 %
Department
Alpes-Maritimes
Region
Provence-Alpes-Côte d'Azur
France
Number of hours of sunshine
2 668 h
2 711 h
1 894 h
Rainy day
63 jours
69 jours
113 jours
Averages
16 °C
14 °C
12 °C