Rates on request*
Saint-Jean-Cap-Ferrat
(06230)
close ti the beaches
Short term rental property
12 rooms
6 bedrooms
450 m²
Land surface 2500.00 m²
Aspect southeast
View panoramic
Kitchen fitted
Heating air conditioning
Interior condition good

2 terraces
6 bathrooms
7 toilets
2 garages
6 parkings

Features:
quiet area, pool, pool house, fireplace, bedroom on ground floor, automatic watering, laundry room

Beautiful provencal style property in St Jean Cap Ferrat overlooking the harbor and the peninsula of St. Hospice, beautiful park of mediterranean trees, flat land .
The villa benefit large reception spaces, 6 bedrooms and bathrooms, one for staff, billiards, sauna.
Flat land with  very large swimming pool area and pool house,
parking spaces and garage, walking distance to the village.

 

Further information and personal contact
Energy class - Greenhouse gas emissions

Mini/Max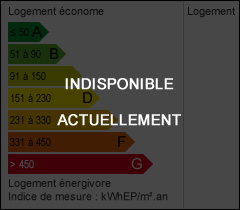 Unavailable at present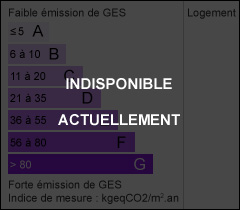 Unavailable at present
All useful places in the city of Saint-Jean-Cap-Ferrat (06230)

Mini/Max
The statistics of the city and its inhabitants

Mini/Max
St-Jean-Cap-Ferrat
Alpes-Maritimes
France
Population
2 172
1 073 185
63 186 168
Distribution of population
Under 25 years
22 %
28 %
31 %
From 25 th 55
40 %
39 %
41 %
over 55 years
37 %
34 %
28 %
Number of children per family
Families without children
58 %
50 %
47 %
With 1 or 2 children
39 %
43 %
43 %
more than 3 children
3 %
7 %
10 %
Dwelling type
Owners
44 %
55 %
57 %
Tenants out HLM (low-income housing)
46 %
48 %
55 %
Tenants HLM
(low-income housing)
22 %
5 %
3 %
Unemployment rate
5 %
8 %
8 %
Source: INSEE
Tax rates and residential property

Mini/Max
| | | | | |
| --- | --- | --- | --- | --- |
| | Housing tax | Property tax built properties | Undeveloped land tax | Garbage fee |
| St-Jean-Cap-Ferrat | 22 % | 18 % | 33 % | 11 % |
| Beaulieu-sur-Mer | 22 % | 16 % | 23 % | 11 % |
| Villefranche-sur-Mer | 20 % | 25 % | 24 % | 11 % |
| Eze | 21 % | 22 % | 49 % | 11 % |
| Nice | 19 % | 30 % | 46 % | 11 % |
| Trinité (la) | 19 % | 27 % | 45 % | 11 % |
| Alpes-Maritimes | 19 % | 22 % | 49 % | 9 % |
The tax rate (in%) are passed every year by local authorities. To obtain the amount of tax due by each taxpayer, multiply that rate by the taxable amount (determined by address of the location of buildings) of the property for property tax and rental values ​​of residential premises register for the tax.

Source: Interior Minister and DGCL (Directorate General of Local Government)
The closest high schools and their success rate in the rank

Mini/Max
The 6 high schools closer
Address
Distance
Rate of success
in a level
LYCEE POLYVALENT PRIVE SAINT JOSEPH
14 RUE BARLA
06300 NICE
4.09 Km
82 %
LYCEE GENERAL MASSENA
2 AVENUE FELIX FAURE
06050 NICE CEDEX 1
4.54 Km
89 %
ECOLE TECHNOLOGIQUE PRIVEE E S C C O M
22 RUE EL NOUZAH
06000 NICE
4.72 Km
-
LYCEE GENERAL PRIVE STANISLAS
25 AV BIECKERT
06008 NICE CEDEX 1
4.76 Km
99 %
ECOLE SECONDAIRE PRIVEE LYCEE PRIVE MICHELET
48 RUE GIOFFREDO
06000 NICE
4.78 Km
-
LYCEE GENERAL ET TECHNOLOGIQUE ALBERT CALMETTE
5 AVENUE MARECHAL FOCH
06050 NICE CEDEX 1
4.91 Km
91 %
Department
Alpes-Maritimes
Region
Provence-Alpes-Côte d'Azur
France
Number of hours of sunshine
2 668 h
2 711 h
1 894 h
Rainy day
63 jours
69 jours
113 jours
Averages
16 °C
14 °C
12 °C