Price on demand*
Villefranche-Sur-Mer
(06230)
Colline
Purchase villa
6 rooms
6 bedrooms
450 m²
Land surface 930.00 m²
3 levels
Aspect southeast
View bay and cap ferrat
Heating electric - coil
Year of construction

6 bathrooms
6 toilets
6 garages

Features:
field: terraces, number of stay: 2, appart ind., pool on roof, electric shutters.

Luxury modern architecture property located just steps from the center of Villefrancheand near beaches, panoramic sea view overlooking the bay and the peninsula of St Jean Cap Ferrat.
The villa was built in 2016 and finished with luxurious materials, its surface area is 450 sqm. All the floors are teak; lift to all levels from the garage to the roof; air conditioning; alarm; rooftop pool and summer kitchen.
comprising:
Level 3: 2 large master suite with Jacuzzi bathroom and large dressing room, large terrace and panoramic views.
Level 2: 4 bedrooms, 4 bathrooms, each with access to the terrace and sea view.
Level 1: large reception room with dining room, living room, fully equipped kitchen that can be fully closed
Level 0: apartment for staff with 2 bedrooms and 2 bathrooms and living room.
Garage 6 places
rooftop pool

Prix sur demande, notre barème de prix est consultable dans la page 'mentions légales' de notre site internet.


Further information and personal contact
Energy class - Greenhouse gas emissions

Mini/Max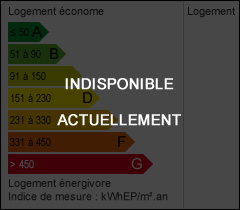 Unavailable at present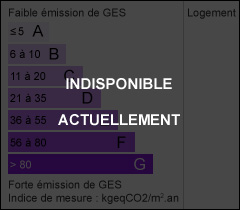 Unavailable at present
All useful places in the city of Villefranche-Sur-Mer (06230)

Mini/Max
The statistics of the city and its inhabitants

Mini/Max
France
Population
0
0
0
Distribution of population
Under 25 years
0 %
0 %
0 %
From 25 th 55
0 %
0 %
0 %
over 55 years
0 %
0 %
0 %
Number of children per family
Families without children
0 %
0 %
0 %
With 1 or 2 children
0 %
0 %
0 %
more than 3 children
0 %
0 %
0 %
Dwelling type
Owners
0 %
0 %
0 %
Tenants out HLM (low-income housing)
0 %
0 %
0 %
Tenants HLM
(low-income housing)
0 %
0 %
0 %
Unemployment rate
0 %
0 %
0 %
Source: INSEE
Tax rates and residential property

Mini/Max
| | | | | |
| --- | --- | --- | --- | --- |
| | Housing tax | Property tax built properties | Undeveloped land tax | Garbage fee |
| | 0 % | 0 % | 0 % | 0 % |
| | 0 % | 0 % | 0 % | 0 % |
The tax rate (in%) are passed every year by local authorities. To obtain the amount of tax due by each taxpayer, multiply that rate by the taxable amount (determined by address of the location of buildings) of the property for property tax and rental values ​​of residential premises register for the tax.

Source: Interior Minister and DGCL (Directorate General of Local Government)
The closest high schools and their success rate in the rank

Mini/Max
The 6 high schools closer
Address
Distance
Rate of success
in a level
| | | | |
| --- | --- | --- | --- |
| | Department | Region | France |
| Number of hours of sunshine | 0 h | 0 h | 0 h |
| Rainy day | 0 jours | 0 jours | 0 jours |
| Averages | 0 °C | 0 °C | 0 °C |