13 000 000 €*
11 508 432 £
15 894 580 $
902 668 000 руб
127 785 190 kr
102 262 290 元
1 760 122 000 ¥
15 295 020 Chf
Non-contractual information
Villefranche-Sur-Mer
(06230)
Front de mer
Purchase luxury property
16 rooms
9 bedrooms
900 m²
Land surface 2900.00 m²
Aspect south
View panoramic

2 terraces
5 bathrooms
3 garages
1 cellar

Features:
fireplace, automatic gate

Beetween Monaco and Villefranche sur Mer, overlooking one of the most beautiful harbor in the world, this Bourgeois Villa from the 1900s is a real testimony of time, elevated 3 floors it has kept all its authentic history of the Italian Renaissance. Needs To be renovated. Possibility swimming pool.
Master Villa, Guardian Villa and 2 Independent Apartments
Master Villa:
Ground floor :
Entrance Hall, majestic and welcoming this hall serves upstairs and gives the entrance to 3 rooms receptions in rows with fireplaces, paneling and painted ceiling. all rooms opening onto a large sunny terrace.
Antic floor parquet floors and high ceilings, the recetions rooms offer a panoramic sea view and maximum sunshine.
Very large professional kitchen benefiting from a service entrance.
2 guest toilets,
1st floor
4 large bedrooms with bathrooms, parquet flooring,
2nd Floor
1 bedroom with ensuite shower room,
Attic for 60m ² env, suitable for conversion.
Garden level: (Access from outside and inside.)
1 big living room, opening on a vast terrace prolonged by a garden, splendid sight on the Bay.
3 bedrooms and baths, all opening onto the outside,
1 kitchen, 1 office, boiler room, wine cellar and outbuildings
Apartment 1: Kitchen living room dining room and dressing room, 1 bedroom and a bathroom, on the ground floor enjoying a private outdoor area.
Apartment 2: Kitchen, living room, office, bedroom, bathroom, terrace and garden.
Caretaker's house: located at the rear of the property above the garages and discounts including: Entrance, kitchen, living room opening onto terrace, 1 bathroom, 2 bedrooms.
PARK AND GARDEN
The vast grounds benefiting the property offer many possibilities, the swimming pool can be integrated very easily and the external works are light.

13 000 000 € honoraires inclus
Honoraires à la charge du vendeur, notre barème de prix est consultable dans la page 'mentions légales' de notre site internet.

Further information and personal contact
Energy class - Greenhouse gas emissions

Mini/Max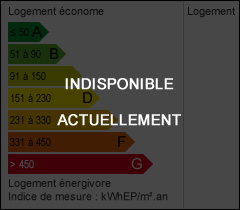 Unavailable at present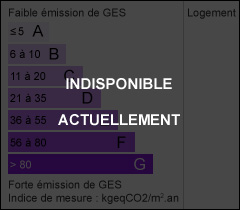 Unavailable at present
All useful places in the city of Villefranche-Sur-Mer (06230)

Mini/Max
The statistics of the city and its inhabitants

Mini/Max
Villefranche-sur-Mer
Alpes-Maritimes
France
Population
6 610
1 073 185
63 186 168
Distribution of population
Under 25 years
19 %
28 %
31 %
From 25 th 55
35 %
39 %
41 %
over 55 years
46 %
34 %
28 %
Number of children per family
Families without children
63 %
50 %
47 %
With 1 or 2 children
33 %
43 %
43 %
more than 3 children
4 %
7 %
10 %
Dwelling type
Owners
62 %
55 %
57 %
Tenants out HLM (low-income housing)
35 %
48 %
55 %
Tenants HLM
(low-income housing)
6 %
5 %
3 %
Unemployment rate
6 %
8 %
8 %
Source: INSEE
Tax rates and residential property

Mini/Max
| | | | | |
| --- | --- | --- | --- | --- |
| | Housing tax | Property tax built properties | Undeveloped land tax | Garbage fee |
| Villefranche-sur-Mer | 20 % | 25 % | 24 % | 11 % |
| Beaulieu-sur-Mer | 22 % | 16 % | 23 % | 11 % |
| St-Jean-Cap-Ferrat | 22 % | 18 % | 33 % | 11 % |
| Nice | 19 % | 30 % | 46 % | 11 % |
| St-André | 24 % | 24 % | 38 % | 11 % |
| Trinité (la) | 19 % | 27 % | 45 % | 11 % |
| Alpes-Maritimes | 19 % | 22 % | 49 % | 9 % |
The tax rate (in%) are passed every year by local authorities. To obtain the amount of tax due by each taxpayer, multiply that rate by the taxable amount (determined by address of the location of buildings) of the property for property tax and rental values ​​of residential premises register for the tax.

Source: Interior Minister and DGCL (Directorate General of Local Government)
The closest high schools and their success rate in the rank

Mini/Max
The 6 high schools closer
Address
Distance
Rate of success
in a level
LYCEE POLYVALENT PRIVE SAINT JOSEPH
14 RUE BARLA
06300 NICE
2.06 Km
82 %
ECOLE TECHNOLOGIQUE PRIVEE E S C C O M
22 RUE EL NOUZAH
06000 NICE
2.49 Km
-
LYCEE GENERAL PRIVE STANISLAS
25 AV BIECKERT
06008 NICE CEDEX 1
2.66 Km
99 %
LYCEE GENERAL MASSENA
2 AVENUE FELIX FAURE
06050 NICE CEDEX 1
2.67 Km
89 %
LYCEE GENERAL ET TECHNOLOGIQUE ALBERT CALMETTE
5 AVENUE MARECHAL FOCH
06050 NICE CEDEX 1
2.84 Km
91 %
ECOLE SECONDAIRE PRIVEE OR TORAH
2 AV VILLEBOIS MAREUIL
06000 NICE
2.9 Km
-
Department
Alpes-Maritimes
Region
Provence-Alpes-Côte d'Azur
France
Number of hours of sunshine
2 668 h
2 711 h
1 894 h
Rainy day
63 jours
69 jours
113 jours
Averages
16 °C
14 °C
12 °C